Why HTML5 ?
Your Browser has compatiblity issues with HTML5 Canvas Animation . Please switch over to Mozilla or Chrome.

This website doesn't support Safari Browsers running on Windows platform. Please switch over to Mozilla or Chrome.

Internet Explorer has compatiblity issues with HTML5 Canvas Animation. Best viewed in Firefox or Chrome.
Continue Anyway...
motionKandy is an award winning video production company
providing 360° video solution for your business. Our videos keep you
ahead in the competitive world of marketing. Our in-house creative team
includes animation experts, visualizers and script writers. We provide
unique videos for your business that can reach your target audience. Our
videos are informative, artistic, illustrative and visually invoking. We
produce different types of videos like corporate, viral,
YouTube ads, web presentation, promotional, and
ad videos. One time association with us will make
you ask for more videos. Yes we are doing
business – a business based on trust,
and your satisfaction
is our obsession.
What makes us special?
Handy Experience
that imprints quality in your video.
Reliability
that you can always depend.
Quality Output
that is a stand out among other products.
On Time Delivery
that never miss your deadline.
Affordability
that values your money.
What's in Store?
More awaits you inside the wrapper.
Our videos have the ability to take your business to newer heights.
We are specialized in developing:
Corporate Videos
create brand loyalty among your
clients and employees
Viral Videos
become popular through
social media sharing.
Web Presentation Videos
talks about your web services
in a friendly manner
Promotional Videos
are the gateways to promote your
product to the target audience
YouTube Ads
turns your viewers into
your clients
Ad Videos
sends your message across
potential customers
OUR PROCCESS
We commence the process by analysing the
client requirements for understanding
the scope of videos.
Video script is prepared by a team of experienced creative writers.
A scene-by-scene story board is drawn from the visual concept.
A usability test of animation and sound FX is
conducted and the final product is
delivered to the client.
A unique animation style is selected for fully engaging the target audience.
Based on the final video script we visualize the concept for the video.
Voice-over audition offer our clients to pick out the apt voice that blends into the narration.
In each stage of the production process
we keep one important factor in our
mind that is to Reach Targets.
The normal delivery of the product takes 6 to 9
weeks. If you require a faster delivery, we
will speed up the process. But this
depends on our work
schedules.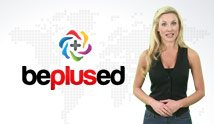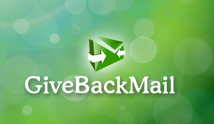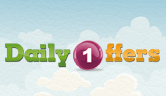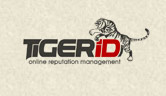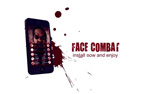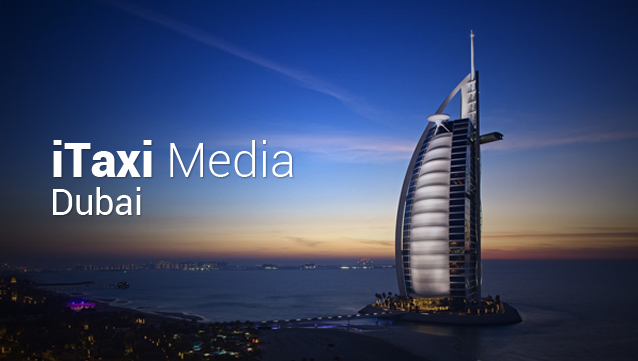 Thank you for contacting us!!!
Our Business Development executive will contact you soon.
< back to form
X
Privacy Policy
The following are terms of a legal agreement ("Privacy Agreement") concerning privacy on this website (www.motionkandy.com) between you and motionKandy and its affiliates, successors and assigns. By accessing, browsing and using this site you acknowledge that you have read, understood and agree to be bound by this Privacy Agreement and to comply with all applicable laws and regulations. If you do not agree to these terms, you may not access or otherwise use the web site. These terms may be modified from time to time.
Information Collection
The information that we collect about you while you are using the Site falls into the following general categories:
User provided information: We may collect and store information, personal or otherwise, that you voluntarily supply either while on the Site or in responding via email in connection with a feature provided on the Site. Some examples of this type of information include demographic information that you electronically submit when you sign up for access to certain features on the Site, information (such as your name or email address) that you electronically submit on contact request, register for schedule a demo, newsletter subscription, social website requirement submission and information contained in search requests or questions that you submit to the Site. If you decline to supply or provide us with certain information while using the Site, you may not be able to use or participate in some or all of the features offered through the Site.
Cookies information: When you visit motionkandy.com site we may send one or more cookies - a small text file containing a string of alphanumeric characters - to your computer that uniquely identifies your browser.
Information Sharing and Disclosure
motionkandy.com does not transfer or share your information except as provided below: motionKandy.com may also send your personal information to other companies or people, if:
motionkandy.com has users' consent to share the information;
motionkandy.com may share User's personally identifiable information with our resellers and partners, so that such resellers and partners may use such information to market motionkandy.com's services, and to market their own products and services.
motionkandy.com may engage certain trusted third parties to perform function and provide services to us, including without limitation, hosting and management services, customer relationship services, database storage and management services, fulfilling orders, sending email, processing credit card payments or other functions necessary to our business; and motionkandy.com may share your personally identifiable information with these third parties, but only to the extent necessary to perform these functions and provide such services, and only pursuant to binding contractual obligations requiring such third parties to maintain confidentiality of your data;
motionkandy.com may also reveal a user's identity or relevant information if motionkandy.com knows or believes that User is harming or interfering with other users, anyone else, or violating the Agreement or infringing any of the motionkandy.com's legal rights;
motionkandy.com may also reveal user's personal information when required to do so by law, or if we have a good-faith belief that such action is necessary to comply with a court order or subpoena, to cooperate with investigations by law enforcement or regulatory authorities or to participate or cooperate with a judicial proceeding, or in urgent circumstances, to protect personal safety, the public or our websites; to protect the property and rights of motionkandy.com or a third party, the safety of the public or any person; to prevent or stop any illegal, unethical or legally actionable activity;
In the event of a merger, consolidation or reorganization involving motionkandy.com, acquisition of motionkandy.com by another company, or other similar transaction, your personal information will, in most instances, be transferred to the control of the third party that is part of that transaction.
Rights over Intellectual Property
motionkandy.com logos used on the website are protected by National and International Trademark laws. As such, they are strictly the property of motionkandy.com and third parties are not allowed to use them, until and unless, they get an approval from motionkandy.com.
Pictures, Photos, Graphic Charts, Contents, Texts and Data published on the website cannot be copied, reproduced, republished, uploaded, posted, transmitted or distributed for any non-personal use without obtaining prior permission from motionkandy.com.
DND Policy
If you wish to stop any further sms/email alerts/contacts from our side, all you need to do is to send an email at [email protected] with your mobile numbers and you will be excluded from the alerts list.
Changes to our Privacy Policy
motionkandy.com reserves the entire right to modify/amend/remove this privacy statement anytime and without any reason. Nothing contained herein creates or is intended to create a contract/agreement between motionkandy.com and any user visiting the motionkandy.com website or providing identifying information of any kind.
Any legal action or proceedings relating to or arising out of this Privacy Policy shall be settled in the courts and/or tribunals in Ernakulum in the State of Kerala, India. This privacy policy and legal disclaimer is a supplement to our general Terms and Conditions stated on the website.
Terms and Conditions
Please also visit our Terms and Conditions section establishing the use, disclaimers, and limitations of liability governing the use of our website.
X
Terms & Conditions
Application area and definitions


1.1

These are the terms and conditions of motionKandy, India established at ISPG, Panampilly Nagar, hereinafter called 'ISPG'.

1.2

motionKandy is a brand name of ISPG.

1.3

The terms and conditions in question are applicable to all transactions that ISPG enters with third parties, such as partners, clients or suppliers and over motionKandy's own general terms & conditions.

1.4

Through the simple fact of entering into an agreement with motionKandy, the other party declares: (a) to have become acquainted with these terms and conditions, (b) to expressly agree with them and (c) to be bound by them.

1.5

These terms and conditions can only be deviated from by means of explicit clauses in agreement with third parties.

1.6

motionKandy maintains the right to modify these terms and conditions at any time and without notice.

1.7

For these terms and conditions, 'Licensee' is defined as any person or organization, be it public, government or private, that makes use of the product in any way or by any means.

1.8

For these terms and conditions, 'Product' is defined as any language version of the motionKandy video and its supporting files, data, graphical objects, navigation structure and any other related materials, their accompanying user documentation (Documentation) and other supplementary materials as provided to Licensee by motionKandy, including but not limited to any product security keys, modifications or additions relating thereto.

User license


2.1

motionKandy grants Licensee a non-transferable, non-sub-licensable and non exclusive license to use the product subject to terms and conditions, set forth in this License Agreement.

2.2

motionKandy and, where applicable, motionKandy's third-party suppliers have and will retain all ownership rights to the Product, together with any complete or partial copies, thereof. Such ownership rights include, without limitation all patent rights, copyrights, trademarks, trade secrets, service marks, related goodwill and confidential and proprietary information, relating thereto. This License Agreement does not convey any proprietary interest to Licensee with respect to the Product other than the license specified herein. Where the Product provided under this License Agreement contains or is derived from portions of materials provided by a third-party supplier under license to motionKandy, motionKandy has assumed responsibility for the selection of such materials and their use in producing the Product and any such third-party suppliers are intended beneficiaries of this License Agreement.

2.3

Licensee agrees not to:

Copy and distribute the Product, in whole or in part, for internal or external use without paying motionKandy, the applicable additional fees unless expressly authorized by motionKandy in writing. Licensee shall reproduce and affix all copyright and other notices of proprietary rights appearing in or on the Product, including the notices of all third-party suppliers as defined below in all such copies thereof.
Assign, sell, rent, lease, lend, sub-license or otherwise distribute, transfer or make available the Product to any third-party for commercial gain, nor authorize or appoint any third-party to do so.
Modify the Product nor provide any person with the means to do the same.
Create or attempt to create derivative works, translate, disassemble, decompile or reverse engineer any Product, nor permit anyone else to do so.
Alter, destroy, or otherwise remove any proprietary notices or labels on or embedded within the Product or Documentation.
Use the Product in a manner other than as specifically permitted in this License Agreement.

2.4

For certain Products, motionKandy may provide as part of the Product one (1) electronic copy of Documentation describing motionKandy's recommended use of the Product.
motionKandy will furnish such Documentation with the Product free of additional charge to Licensee.

2.5

motionKandy may immediately and without notice terminate this License Agreement and Licensee's access to the Product. Termination shall be without prejudice to any other rights or remedies motionKandy may have. motionKandy will be without any obligation to compensate or refund any amounts paid by users or organizations to obtain these Licenses. In the event of any termination Licensee will have no right to keep or use the Product for any purpose and Licensee shall destroy and erase all copies of such Product in its possession or control.
Disclaimer of Warranties/ Limitation of Liability 
motionKandy.com makes reasonable effort to ensure that all the information on the Website is correct, but motionKandy neither warrants nor makes any representations regarding the quality, accuracy or completeness of any data, information, product or Service. In no event shall motionkandy.com be liable for any direct, indirect, punitive, incidental, special, consequential damages or any other damage resulting from: (a) the use or the inability to use the Services; (b) unauthorized access to or alteration of the user's transmissions or data; (c) any other matter relating to the services; including, without limitation, damages for loss of use, data or profits, arising out of or in any way connected with the use or performance of the Website or Service. Neither shall motionkandy.com be responsible for the delay or inability to use the Website or related services, the provision of or failure to provide Services, or for any information, software, products, services and related graphics obtained through the Website, or otherwise arising out of the use of the website, whether based on contract, tort, negligence, strict liability or otherwise. The user understands and agrees that any material and/or data downloaded or otherwise obtained through the Website is done entirely at their own discretion and risk and they will be solely responsible for any damage to their computer systems or loss of data that results from the download of such material and/or data.

THIS SITE, THE INFORMATION AND MATERIALS ON THE SITE, AND ANY SOFTWARE MADE AVAILABLE ON THE SITE, ARE PROVIDED "AS IS" WITHOUT ANY REPRESENTATION OR WARRANTY, EXPRESS OR IMPLIED, OF ANY KIND, INCLUDING, BUT NOT LIMITED TO, WARRANTIES OF MERCHANTABILITY, NON INFRINGEMENT, OR FITNESS FOR ANY PARTICULAR PURPOSE. THERE IS NO WARRANTY OF ANY KIND, EXPRESS OR IMPLIED, REGARDING THIRD PARTY CONTENT. THERE IS ALSO NO WARRANTY THAT THIS SITE WILL BE FREE OF ANY COMPUTER VIRUSES. SOME JURISDICTIONS DO NOT ALLOW FOR THE EXCLUSION OF IMPLIED WARRANTIES, SO THE ABOVE EXCLUSIONS MAY NOT APPLY TO YOU.
Related services


3.1

Licensee shall be responsible for obtaining and installing proper hardware and support software (including operating systems) and for proper registration, installation and access to the Product. In the event that Licensee retains motionKandy to perform any services with respect to the Product (for example: installation, implementation, maintenance, consulting and/or educational services), Licensee and motionKandy agree that such services shall be subject to motionKandy standard terms, conditions and rates applicable at that time for such services unless otherwise agreed in writing by motionKandy.

3.2

The Product may contain or may require for correct use certain named third-party software programs that Licensee shall license directly from the third-party subject to these third-party's terms and conditions ("Third-Party Software"). All Third-Party Software is provided by the licensor of the Third-Party Software and solely under such third-party's terms and conditions and not by motionKandy; therefore the obligations, duties and rights of ISPG and Licensee under this License Agreement do not apply to such Third-Party Software.

Miscellaneous


4.1

motionKandy shall be defined as the legal entity authorized to license the Product in the country in which Licensee acquires the Product. motionKandy may assign this License Agreement to any member of ISPG or to a purchaser of the intellectual property rights in the Product but otherwise neither this License Agreement nor any rights hereunder may be assigned nor duties delegated by either party, and any attempt to do so will be void.

4.2

These terms shall be governed by and constructed in accordance with the laws of India without reference to conflict of laws principles and disputes arising in relation hereto shall be subject to the exclusive jurisdiction of the courts at Ernakulam, Kerala, India.

4.3

This License Agreement is the complete and exclusive statement of agreement between the parties relating to the license for the Product and supersedes all proposals, communications, purchase orders, and prior agreements, verbal or written, between the parties. No employee, agent, or representative of ISPG has the authority to bind motionKandy to any oral representation or warranty concerning the Product. No representation or statement not expressly contained in this License Agreement nor any supplement, modification, or amendment of this License Agreement will be binding on either party unless executed in writing by a duly authorized representative of each party to this License Agreement.

4.4

Any waiver by motionKandy of any violation of this License by Licensee shall not constitute, nor contribute to, a waiver by motionKandy of any other or future violation by Licensee of the same provision, or any other provision, of this License.

4.5

If any part of this License or the application thereof to any person or circumstance is for any reason held invalid or unenforceable, it shall be deemed severable, and the validity of the remainder of this License, or the applications of such provision to other persons or circumstances, shall not be affected thereby.